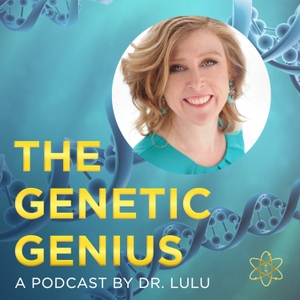 THE POWER & INNATE WISDOM OF AYURVEDIC HERBS WITH JASON EDWARDS OF REBEL HERBS
09.03.2020 - By The Genetic Genius
Join me on this weeks podcast as Jason Edwards of Rebel Herbs discusses the amazing power and ancient healing of Ayurvedic Herbs. He discusses his passion for organic farming, sustainability, giving back to global communities and his unending passion for health.
Here are just a few of the questions we will be discussing on the show.
1. How did herbs and alternative medicine help Jason and begin his journey in Ayurvedic herbs.
2. What's the importance the organic farming practices of rebel herbs
3. Where are the Rebel herbs grown?
4. Why is it important to use organic supplements and read labels?
5. What sustainability practices are Rebel Herbs using and how does this make a greater impact on the planet.
6. What's the financial impact for the communities?
7. What's the different extraction process Rebel is using and what makes it unique?
8. Does this extraction technique change the strength of the herb?
9. What about absorption? Does this have an effect as well?
10. What are the Ayurvedic herbs that can be helpful with the COVID "fallout"?
Follow Rebel herbs on Pinterest for all the latest health tips on Ayurvedic herbs https://www.pinterest.com/rebelherbs/.
Watch the cast on youtube: https://youtu.be/aIn_3eApDlc
See omnystudio.com/listener for privacy information.