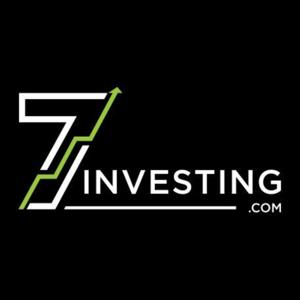 One of 7investing's core principles is that "time is on your side."
After all, it takes quite a bit of time for great companies to actually pull off their battle plans. It takes years -- not weeks or months -- in order for them to grow into new markets and develop valuable new products. Patience is certainly a virtue for visionary and committed leaders.
And for investors, it similarly pays to have a buy-and-hold mentality. The power of compounding allows for annual returns to build upon each other every single year. Great investments that are held for long periods of time will geometrically multiply your initial capital. That could turn even a modest initial investment that is left alone for decades into a future dream home or an early retirement. There's a good reason why Albert Einstein described compounding as the eighth wonder of the world.
As such, compounding is even more beneficial for those who start investing at a very young age. They are the ones who will have the maximum amount of time in the market and have decades to amplify their returns.
But is investing early easier said than done? Aren't there a million other things in your late teens or early twenties that are also distracting your mind and your money? Are high-school and collegiate students somewhat intimidated by the stock market, especially after hearing scary stories about the volatility of stocks like GameStop and AMC? Is it possible to capture the awesome benefits of investing at a young age...but without stepping on any landmines or making huge mistakes along the way?
To help us answer those questions, we've brought in two incredible investors. Maya and Soren Peterson are nineteen and seventeen years old investors (respectively) who have embraced the opportunity to start investing as early as possible! They recently wrote and published a book called Early Bird: The Power of Investing Young, as a way to help other young investors maximize their potential gains in the stock market.
In this exclusive interview, Maya and Soren spoke with 7investing CEO Simon Erickson about why it's so important to get started investing as soon as possible. They describe their reasons for writing the book and explained what they look for when searching for companies. They also were candid about some of the mistakes they've made along the way, and why investing shouldn't be intimidating -- no matter what your age is.
Maya first met Simon in 2012 at an investing event (she was in middle school at the time) and Soren met 7investing advisor Steve Symington at the Boston Omaha shareholders' meeting earlier this year ("Steve's much taller in real life than on video!"). This was a fantastic conversation that is truly empowering to others. We look forward to featuring Maya and Soren's perspective several more times in future conversations.
Publicly-traded companies mentioned in this interview include Boston Omaha, Chewy, and Trupanion. 7investing's advisors or its guests may have positions in the companies mentioned.
Welcome to 7investing. We are here to empower you to invest in your future! We publish our 7 best ideas in the stock market to our subscribers for just $49 per month or $399 per year.
Start your journey toward's financial independence: https://www.7investing.com/subscribe
Stop by our website to level-up your investing education:  https://www.7investing.com
---
Send in a voice message: https://anchor.fm/7investing/message