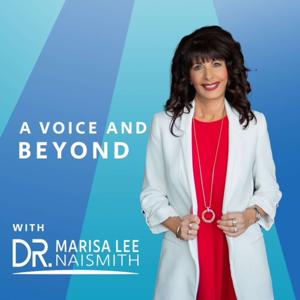 Sleep is one of the most important aspects of our life, health and longevity and yet it's becoming more and more neglected in our society. And this neglect comes with devastating consequences.  As members of the singing voice community, our lack of sleep can compromise our immune system, energy levels, performance outcomes, stifle creativity and build tension in our working relationships. In this episode, we delve into the science of sleep, the need for a sleep revolution, address why you may have trouble sleeping, offer tips for improving sleeping habits and explain how consistent restful sleep can positively impact every area of your life. So if you or someone you know is a restless sleeper, this episode is not to be missed!
In this episode: 00.56 - The importance of Sleep 02.23 - Do you get enough sleep? 03.24 - Benefits of a good nights sleep 07:32 - How much sleep is recommended 08:17 - Problems associated with sleep 12:57 - Sleeps effect on Relationships 14:52 - Stress & anxiety from lack of sleep 19:32 - Solutions to help you sleep better 21:18 - Tip #1 Don't eat too late 21:47 - Tip #2 Power down before bed 22:37 - Tip #3 All screens off 25:35 - Other useful tips for a better sleep 29:11 - In conclusion
For more go to https://drmarisaleenaismith.com/10
Like this episode? Please leave a review here - even one sentence helps!
Follow me on Instagram.