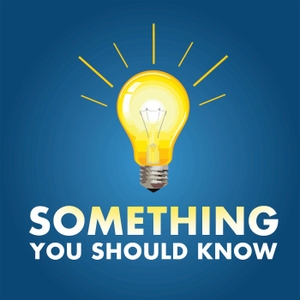 Do you know people who claim they can focus and work just fine in a messy and disorganized office? Well researchers at Princeton did some research to see if this is really true. Listen and find out what they discovered. https://unclutterer.com/?s=scientists+find+physical+clutter
For centuries humans have used storytelling as a powerful way to communicate. And it is very effective. That is why great speakers and leaders use stories to make their point and win people over to their side. Carmine Gallo, keynote speaker and former journalist is the author of the book The Storyteller's Secret (https://amzn.to/2LYPWXc). He joins me to talk about the power of stories and how anyone can tell a great story to make their point and connect with other people.
Are there Hot Wheels cars in your house? Millions of us have played with Hot Wheels cars and some of the early ones are incredibly valuable. One sold for $125,000 a few years ago! Discover what you need to look for to see if any of the old Hot Wheels cars around your house are worth big bucks. http://mentalfloss.com/article/86634/11-collectible-facts-about-hot-wheels
It used to be that staying in the same job showed security and stability. Today the employment landscape is very dynamic. It has to be because so many careers and even industries disappear while others seem to pop up out of nowhere. Understanding how the world of employment has changed can help you find the right job and the right career for you. Dawn Graham is host of "Career Talk" on SiriusXM Radio as well as a regular contributor to Forbes.com. She is also Career Director for the Executive MBA Program at The Wharton School at the University of Pennsylvania and author of the book Switchers: How Smart Professionals Change Careers -- and Seize Success (https://amzn.to/2OFWcFj). Listen to her advice on how to stay relevant in today's job market and maneuver into the perfect job for you. 
This Week's Sponsors
-Les Mills On Demand. Get 21 days FREE access to their fitness app. Go to www.Trylesmills.com/Something 
-Zapier. Save up to 40 hours a week and try it for free for 14 days. Go to www.Zapier.com/SYSK
--Airbnb. To learn more about being an Airbnb host visit www.Airbnb.com/host
-Babbel. Get 6 months for the price of 3 when you use the promo code SYSK at www.Babbel.com