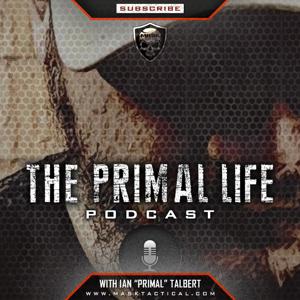 The Primal Life
By MASK Tactical
What's The Primal Life about?
Welcome to the Primal Life Podcast!
Ian "Primal" Talbert, the owner of MASK Tactical & The Warrior Tribe, shares his thoughts on Warrior Culture, Mindset, Survival, Bushcraft, and all things preparedness. From prepping to self-defense, fitness, and gear talk. If it's related to being a prepared or optimized individual it will be talked about on this show. We will also occasionally feature guests.
This is a free podcast but we do ask that if you enjoy the content, please share it with your friends!