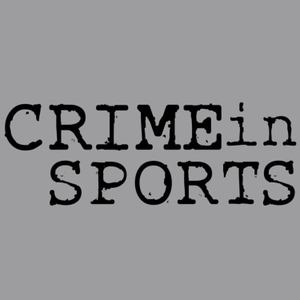 #190 - The Prince Has Problems - The Troublesomeness of Brian "Grandmaster Sexay" Christopher Lawler
01.07.2020 - By Crime in Sports
This week, we check out what it's like to follow your legendary father's footsteps into the profession that made him famous.  We find out that it has advantages, and disadvantages, but it doesn't explain the road that he went down.  He just couldn't understand that taking several different kinds of drugs, on a regular basis, wasn't a good life plan.  The whole thing comes to an absolutely crazy conclusion, filled with many more questions than answers!!
Struggle to follow your famous father's footsteps, spiral out of control with drugs, and be the subject of a $3 million lawsuit with Brian "Grandmaster Sexay" Christopher Lawler!!
Check us out, every Tuesday!
We will continue to bring you the biggest idiots in sports history!! 
Hosted by James Pietragallo & Jimmie Whisman 
Donate at... patreon.com/crimeinsports or with paypal.com using our email: [email protected] 
Get all the CIS & STM merch at crimeinsports.threadless.com 
Go to shutupandgivememurder.com for all things CIS & STM!! 
Contact us on... twitter.com/crimeinsports 
facebook.com/Crimeinsports 
instagram.com/smalltownmurder#
See omnystudio.com/listener for privacy information.