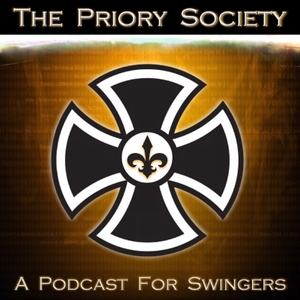 The Priory Society - Sex Podcast for Swingers
By Eros & Isis
What's The Priory Society - Sex Podcast for Swingers about?
We're Eros & Isis, a married couple in our mid 30's. We share our secret life as swingers on this podcast. Hear all about our wife swaps with other sexy couples. We share our naughty adventures of sex & advice with our listeners.
We started this podcast to help curious newbies navigate the swinger lifestyle. Opening our marriage & enjoying consensual non-monogamy has brought more passion into our lives. Experienced swingers will also enjoy hearing about the silly situations & mistakes we've made. We tell it all in juicy detail.
We chose the name Priory Society because being in the Lifestyle is just like being in a Secret Society. We keep our activities private from family and vanilla friends, we gather in secret, and the uninitiated don't know about the fun we have behind closed doors.
Listen and experience our sexually open world. Have a laugh at the predicaments we find ourselves in and perhaps get more dates with the tips we share. Get a glimpse of our naughty Secret Society from the inside!
Web: https://PriorySociety.com
Email: [email protected]
Twitter: https://Twitter.com/PriorySociety