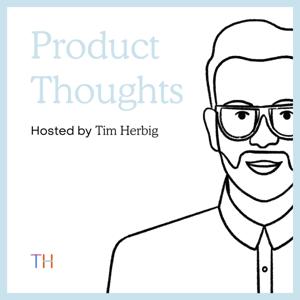 The Product Thoughts Podcast - Proven Product Management Strategies & Tactics
By Tim Herbig
What's The Product Thoughts Podcast - Proven Product Management Strategies & Tactics about?
How can Product Teams start to make decisions based on evidence and data, instead of opinions? And which tools help product teams to understand problems worth solving, before jumping into feature ideas and UI details?
The Product Thoughts Podcast delivers bite-sized, actionable advice for challenges like these and many more. Hosted by Tim Herbig, a veteran Product Leader with 10+ years of experience, this podcast provides insights product managers can start using immediately to become the best version of themselves.