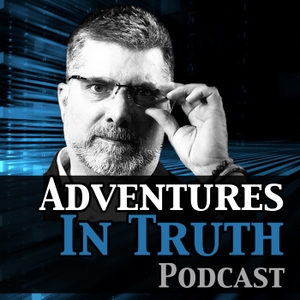 On this Podcast...Dr. Jeff and Jim continue to unveil their new guide and tool for creating Wellness- The Pyramid of Wellness. Our tool is unique because we focus on what activities we do the most, for instance "breathing", "sleeping", "Mind".
We dive into each section examining its importance and how we can build Wellness in that section. This tool assists anyone and everyone to understand where they are at on the Wellness spectrum. We will offer suggestions and solutions to bringing each level of your experience into balance. This is the third of our Wellness Series. Please review our last two shows so you can get the most from this Livecast!
Ready to Dive in?
We deeply appreciate your support! Please subscribe to our YouTube page and like us on Facebook using the links provided. We would love to hear from you. Please comment with your thoughts, questions and ideas, and any topic you'd like us to explore.
LISTEN:
iTunes, Podcast Addict, Stitcher, Deezer, Spotify- Adventures in Truth Podcast
Website: https://adventuresintruthpodcast.com/
YouTube- https://www.youtube.com/channel/UCzX3...
Facebook- @Aitpodcast
BBS Radio- https://bbsradio.com/adventuresintruthpodcast (Sat 10a pst)
WATCH:
FB Live, YouTube, Roku, AppleTV, Fire, Amazon, Periscope, Andriod
e360tv- www.e360tv.com (LIVECAST Wed @ 8a pst and Fri @ 4p pst)