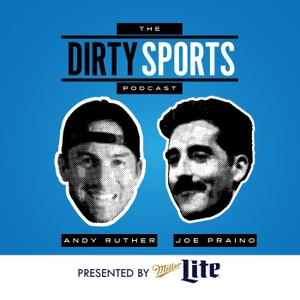 EPISODE 664: The Reds Need Rapping Ruther
10.01.2020 - By Dirty Sports
Joe and Andy are back together in Venice. They open the show talking MLB playoffs and the Reds failure to score runs. Next they honor Walt Ruther by playing his interview about 1982 "Freezer Bowl" and Andy shares his favorite sports memories with Walt. Then they recap NBA Finals game 1 and finish the show with week 4 NFL picks.
www.MillerLiteCantenna.com
www.GameTheoryPicks.com - Promo Code "NFL2020"
www.chillboys.com - Promo Code "Dirty20"
Subscribe on YouTube - www.youtube.com/DirtySports
Follow us on Instagram: www.instagram.com/thedirtysports/
Follow us on Twitter - www.twitter.com/thedirtysports
Follow Andy Ruther on IG - www.instagram.com/AndyRuther/
Follow Joe Praino on IG - www.instagram.com/JoePraino/