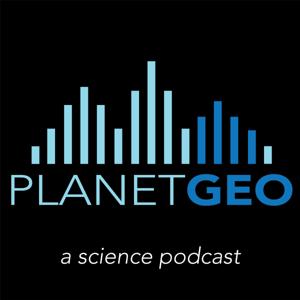 Join us in a wide-ranging discussion with Professor Steve Mattox! 
Dr. Mattox is a professor at Grand Valley State University, where he has taught for many years.  Dr. Mattox had a very diverse career before going the faculty at Grand Valley, and we discuss his career path, how he became interested in the Geosciences, and what he thinks of the future of geoscience.
Dr. Mattox has led several very interesting research projects surrounding geoscience and society.  These include quantifying the number of news articles that relate to the geosciences, studying the tools that teachers used, and developing what is effectively an Advanced Placement Geology course for high schools in Michigan.
Teaching is very familiar for Dr. Mattox and he has won numerous awards for his teaching acumen.  Most notable among them are the Michigan Distinguished Professor of the Year Award in 2020 and the Michigan Outstanding Earth Science Teacher Award in 2012.
See below for a summary of Dr. Mattox's experience and a link to his personal website!
TEACHING EXPERIENCEAssociate Professor, Department of Geology, GVSU, 2003 to present.Assistant Professor, GVSU, 1998 to 2003.Lecturer, 2001, University of the Philippines College Baguio, Baguio City, Luzon, Philippines.Post-doctoral Research Volcanologist, University of North Dakota, 1995-1996.Lecturer, University of Hawaii at Hilo, 1991-1996.Visiting Lecturer, School of the Art Institute, Chicago, Illinois, 1991.WORK EXPERIENCEExploration Geologist (east Java, Indonesia), Golden Valley Mines NL, West Perth, WA, 1997.Exploration Geologist (Kimberley), Precious Metals of Australia, West Perth, WA., 1996-1997.Consulting Geologist, Belt Collins & Associates, Honolulu, HI, 1993.Geologic Investigation Contractor, Utah Geological Survey, 1989-1990.Geologic Mapping Contractor, Utah Geological Survey, 1984-1989.AWARDS, HONORS, AND GRANTSGVSU Alumni Association Outstanding Educator Award, 2009.Michigan Science Teachers Association, College Teacher of the Year, 2008.Pew Teaching Excellence Award for the Science and Mathematics Division, 2002.National Science Foundation, co-PI, Volcanology for Earth Science Teachers, 1994-1996, $315,000.National Park Foundation, to write "A Teacher's Guide to the Geology of Hawaii Volcanoes National Park", 1993-1994, $21,000.TEACHING AND RESEARCH INTERESTSCollaborating with undergraduate students in writing/presenting innovative teaching materials.Establishing a state-wide "AP" geology exam in Michigan.Completing "Geology Underfoot in Michigan" for Mountain Press.Learning paleomagnetism as a research method.https://www.gvsu.edu/geology/mattox-steve-r-29.htm

 
——————————————————
Instagram: @planetgeocast
Twitter: @planetgeocast
Facebook: @planetgeocast 
Youtube: https://www.youtube.com/channel/UCJ_A82nOMu0nIvZto6zMPqg
Email: [email protected]
Website: https://planetgeocast.buzzsprout.com/