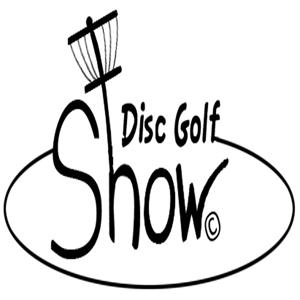 Holy smokes, the Disc Golf Show is on its 29th Episode. We announce the winner of the Fossa Bag raffle winner, pick some surprise winners, and talked about the next raffle prize.
 Also, you can now "Call The Show" and leave a voicemail question or bit of feedback. Phone#: 916-409-6656
  YouTube Video of the Live Recording Click Here
 To download Episode 29 show notes Click Here
 Also, Make sure to use the code DGS20 at ScoreBand.Net to save 20% off of your purchases.
 Also big thanks to Sky Candy Discs a sponsor of the show.
Click here to read the show notes on this page
Disc Golf Show – Show Notes
 
Brought to you in part by Final 9 Sports and the Patreon for the Disc Golf Show!
Intro: (music)
JUSTIN:
Hello and welcome to the Disc Golf Show Episode 29, this episode is sponsored by Sky Candy Discs! Go to skycandydiscs.com and order some amazing custom artwork for your discs! They let you know what plastics they are able to dye and how well they sustain the image.
 
Today is Saturday, November 14th.
 
You can call us and leave a message at 916-409-6656
 
And our guest host is, a great friend of the show as well as us, The Rooster, James!
 
Thank you to all who have donated to St Jude via our raffle for a Fossa TANA bag and Amsterdam Open swag. Our current St Jude raffle winners are ??????????! Again, every $5 will get your name into the raffle. Some items donated to be in upcoming raffles between now and the St Jude event coming May 27-29 are: 2 St Jude Sky Candy dyed discs, Trotterbox – 4 boxes and 100 2mil polybags, Salient backpack bag, Discraft – hats and discs, Scoreband – 3 PLAYs (black, pink and blue), Zen and the Art of Disc Golf (5 books and minis) and hopefully more! Our next raffle will be for Sky Candy discs, Trotterbox items, Salient bag and more ?????????!
News: (Nick)
If you don't already know, Paul McBeth finally won the USDGC!
Tied with Wysocki going into hole 17, Wysocki misses the green twice
Paul drops his first shot about 20 ft from the basket, basically seals it
The woman who was hit by a disc at Manhattan Beach back in 2014 received $3 million from the city
http://www.dailynews.com/general-news/20151013/woman-blinded-by-flying-golf-disc-in-park-receives-3-million-from-manhattan-beach
The course at Polliwog Park was indefinitely closed back in 2014 following a closed-door City Council meeting
Park shouldn't have been there in the first place due to an ordinance banning any type of golf, in any form. The ordinance was ignored from the get-go.
"I know (my client) was extremely happy they actually shut the course down," Lederer said. "One of her goals was to make that park safe again."
But not before a 6-year-old boy sustained a life-threatening brain injury when a golf disc struck him as he played at the park in November 2013, more than a year after Goodbody suffered her horrific injury. Lederer said he has filed a lawsuit in that case, too.
An accompl...