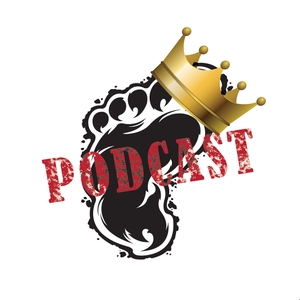 For Episode 23 of the Bigfoot, King of the Forest Podcast, we got the band back together! Well, most of us, that is. Jeff & Sara are joined by Jeremy, Andrea, Keegan, and our special guest Aleks to discuss the Rougarou! After getting into the upcoming Mardi Gras season, and just how bad of Catholics our friends are, Andrea schools us on the Rougarou (or Loup Garou (or Cajun Werewolf)). What is the Rougarou? How does one become a Cajun Werewolf? And how do you kill this creature of Lent? All these questions are answered this week!
Some of the stories and things mentioned include: 
Haze Melee - Tin Roof
The Art Journey - Aleks' Podcast
Virginia Wade - Episode 22
Mardi Gras Info
Drive Through Ashes
Video - Mardi Gras Cleaning on Bourbon Street
Weekly Strange: February 17
History of the Rougarou 
Russian Yeti : The Killer Lives
Gumbo Recipe from Facebook - Cajun Ninja
Cinema dei Piccoli 
sassisquatch.com
Making Groceries Card Game
Fouke Festival 2019
The Final Member Documentary
This week's Top 10 list is the Top 10 Underrated Louisiana Cryptids.