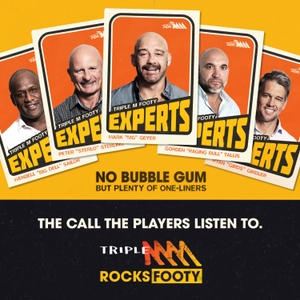 The Saturday Triple M NRL Catch Up - Ryan Girdler, Wendell Sailor, James Hooper, Tony Squires
By Triple M
What's The Saturday Triple M NRL Catch Up - Ryan Girdler, Wendell Sailor, James Hooper, Tony Squires about?
Get your weekend off to the perfect start with Saturday Triple M NRL.
Join Ryan Girdler, Big Wendell Sailor and Tony Squires as they lead an all-star, rotating cast of Andrew Johns, Mark Geyer, Brett Finch, Kevin Walters and more!