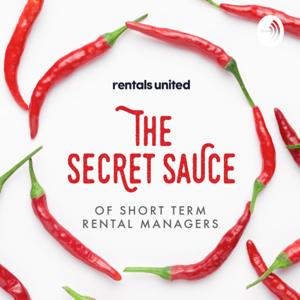 Interview of Graham Donoghue, the CEO of Sykes Holiday Cottages, one of the largest property management company in the world, representing over 17,500 short-term rentals across the UK, Ireland and New Zealand. The company has been sustaining an incredible growth over the last 3 years and aggressively fueling this growth today via M&A; and organic growth. 80% of their bookings come from their direct channels and they have 47% repeat guests. 
Watch the interview: https://youtu.be/vTmLfJh2alQ
These are the topics covered:
 • Net promoter score for property managers
 • Tracking 21 million properties globally
 • Acquiring other management companies in a controlled way
 • Holding onto brands & people, providing tech & customers
 • What to do with 22,000 organic leads a year
 • Repeat customers as a measure of brand success
 • Not competing with large OTAs in big cities
 • From a pricing brochure to making 2.5m price changes a year
 • Making company culture "phenomenal"
 • An analyst in each department
 • Thoughts on OTAs and U.S. based managers
 • Thoughts on Consolidation and guest experience
This is a brand new Podcast, Video and Article Digest series called the "Secret Sauce of Large Property Managers" for the vacation rental industry. Listen to the interviews of Doug Truitt, Director of Distribution at Stay Alfred and Tom Archer, Co-Founder of ALTIDO. Next, we will have the CEO of City Relay, the CEO of Guest Ready, the CEO of Lavanda and many more successful property managers lined up!
Read the full case study:  https://rentalsunited.com/en/vacation-rental-case-studies/sykes-case-study/
Download the WhitePaper: https://info.rentalsunited.com/en/large-property-managers
------------------------------
Rentals United is a Vacation Rental Channel Manager. Rentals United connects 60+listing sites, as well as 100+ technology providers. Thanks to our reliable two-way sync and Open API, our trusted partners include leading vacation rental sites, OTAs, travel metasearch engines, wholesalers, Property Management Systems and Tech Service Providers. 
If you like to know more about how Rentals United could connect to your Vacation Rental properties to 60+ channels and show it to 100+ Million travellers every month. Book a Demo on the Rentals United Website: https://rentalsunited.com/
------------------------------
Check out the Sykes Holiday Cottages Website: https://www.sykescottages.co.uk/