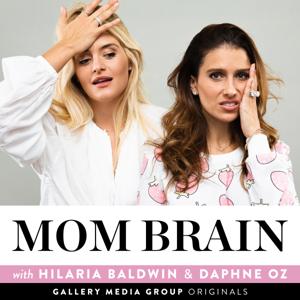 The Secret To Happiness with Yale's Dr. Laurie Santos
07.01.2020 - By Mom Brain
After witnessing depression take hold of her students at Yale, Professor of Psychology and Head of Silliman College at Yale University, Dr. Laurie Santos decided to do something about it. What she did was launch the most popular class in Yale's 300 year history. Laurie teaches the famous happiness course, Psychology and the Good Life and hosts the Happiness Lab Podcast. In 2007 she was featured in Popular Science's "Brilliant Ten" young scientists and the following year was awarded Yale's prestigious Stanton Prize.
Dr. Santos talks to Hilaria and Daphne about her research pertaining to happiness and fulfillment in humans. They cover the actual science and data that correlates to human fulfillment and happiness. Plus, young people's complicated relationship with social media and how it can lead to their feelings of unfulfillment. She discusses tips on how to feel happier and how happiness is a practice, which is quite attainable when you give your mind and body the right nourishment.
Favorite Things:
Hilaria: Goat-Milk children's clothing
Daphne: Mighty Kids
Laurie: The Stoic Challenge: A Philosopher's Guide to Becoming Tougher, Calmer, and More Resilient by William B. Irvine 
Email us with your questions at [email protected] and follow us on Instagram, just search for @MomBrain. We answer a lot of your questions on there! Check out videos of our episodes on our YouTube channel! We also invite you to become a member of Mom Brain's official Facebook Group.
See Privacy Policy at https://art19.com/privacy and California Privacy Notice at https://art19.com/privacy#do-not-sell-my-info.