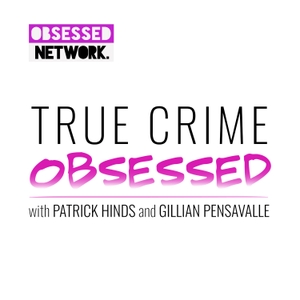 Meet the dirtiest cop in New York City history. In the 1980s, Michael Dowd patrolled the mean streets of one of the toughest precincts in Brooklyn. He also headed a ruthless criminal network that stole money and drugs, ultimately resulting in the city's biggest ever corruption scandal. In this explosive true crime saga, Dowd tells all as he relives his days as a criminal with a badge. The story that unfolds is a riveting real-life thriller full of larger-than-life personalities, stunning double crosses, and epic downfalls. 
Also, Gillian explains Queens to us, we get all the Queenss-related accents and impersonations, and Patrick is just a Kueen.
LOOKING FOR MORE TCO? WHO COULD BLAME YOU! Join our Patreon fam (https://www.patreon.com/TrueCrimeObsessed) and instantly get over 80 FULL BONUS episodes to BINGE RIGHT NOW! Including our episode-by-episode coverage of "Casey Anthony: American Murder Mystery," "Serial," "The Jinx," "Making A Murderer," "The Staircase," "Lorena," "The Disappearance of Madeleine McCann" and so many more! You can also get ad-free versions of our regular episodes! JOIN HERE! (https://www.patreon.com/TrueCrimeObsessed)
SEE US LIVE IN TORONTO! (https://www.jfl42.com/act/true-crime-obsessed/)
SEE US LIVE IN NEW YORK (https://www.eventbrite.com/e/true-crime-obsessed-with-missing-maura-murray-tickets-64366112776) WITH TIM, LANCE, AND MAGGIE. WE'RE TALKING ALLLLLLLL ABOUT THE MAURA MURRAY CASE!