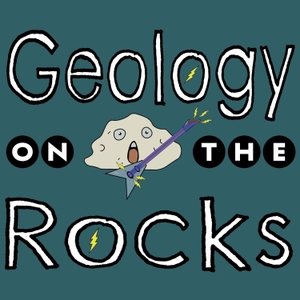 Episode 31
In this week's episode, we talk about all things caves. The study of caves, or speleology, is the science that brings to light the physical and biological aspects of their environments. Humans and their ancestors have long used caves as dwelling places, burial sites, storehouses, and even burial sites. While caves have been explored for hundreds of years, only recently have we come to realize their origin, how they evolve, and the extent to which they are impacted. Join us in our discussion as we begin our journey into the mysterious underground world of caves.
As always, we present to you the world-famous NewNews, and between the bars of our main discussion, this week's mineral minute is brought to you by the Hydrous Iron Zirconium Phosphate mineral – Malhmoodite. We Close things out with the new and improved That Freaking Rocks with special musical guest Jason Keisling.
Until next time, let us remind you…
To be cool, Stay tuned, & Keep it on the rocks!
---
This episode is sponsored by
· Anchor: The easiest way to make a podcast. https://anchor.fm/app
Support this podcast: https://anchor.fm/geology-on-the-rocks/support