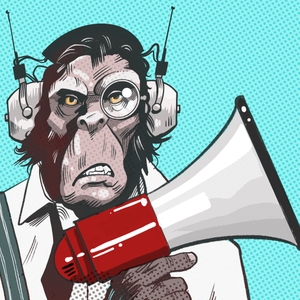 Prof. Patrick Corrigan joins us to revisit the topic of stigma.
In today's episode we explore the origins of stigma and the various ways it tends to manifest, whether there is any truth in the stereotypes of people with mental illness being dangerous and/or incompetent, examples of anti-stigma campaigns that are either ineffective or counterproductive and some more effective alternatives, and why mental health professionals should step aside and allow people with lived experience to lead the charge against stigma.
*** PATREON ***
http://patreon.com/myownworstenemy
*** BOOKS MENTIONED ***
"The Stigma Effect" by Patrick Corrigan https://amzn.to/2BEWMen
"Insane Consequences" by DJ Jaffe https://amzn.to/2UW4CsF
"Apt Pupil" by Stephen King https://amzn.to/2ShvRfm
"Tao Te Ching" by Lao Tzu https://amzn.to/2BuZO4t
*** SOCIAL MEDIA ***
Facebook: http://facebook.com/myownworstenemyorg
Twitter: http://twitter.com/dannydwhittaker
*** CREDITS ***
Theme Music: Falling Down by Ryan Little http://youtube.com/user/TheR4C2010
Podcast Image: Christian Siedler https://flic.kr/p/CqAnKE
DISCLAIMER: My Own Worst Enemy is a participant in the Amazon Services LLC Associates Program, an affiliate advertising program designed to provide a means for sites to earn advertising fees by advertising and linking to Amazon.co.uk and affiliated sites.