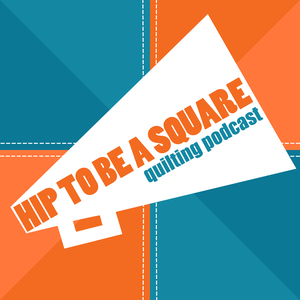 In this episode of The Stitch TV Show, we talk about hand stitching and three color quilts!
Our next Virtual Stitch-In is December 14 at 7 pm US Eastern, and our next quilting book club is Nov 30th at 7pm US Eastern.
This is the audio-only version of the YouTube video, produced as a quilting podcast. See show notes, links to the various things we talk about, photos, and more on The Stitch TV Show page! I'll be back next week for the usual solo geeky fare.
Stay in touch! Follow my personal Instagram @Pantsfreesia, or my adventures with Lynn @TheStitchTVShow.  Or join us on Facebook in What's Up, Stitches?