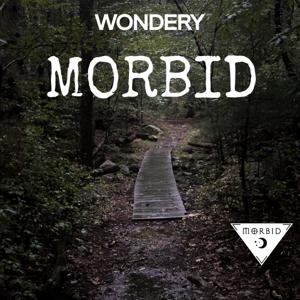 Episode 289: The Swamp Angel
01.04.2022 - By Morbid
This is the tale of Helen Ruth Spence, who grew up with the River People on The White River in Arkansas. When Helen was just 17 years old her father was shot and killed in front of her and her stepmother was beaten and assaulted by the same man. Helen had her own way of carrying out justice which landed her in and out of prison. The prisons at this time were deplorable and we don't even know about all of the punishments Helen underwent. What we do know will shock you to your core. Helen's story is truly unlike any other.  
Amazing Book:
Daughter of the White River by Denise White Parkinson 
Avenging Angel by Sean Clancy 
As always, thank you to our sponsors:
Pretty Litter: Save twenty percent on your first order at PrettyLitter.com Code morbid!
Daily Harvest: Go to DAILYHARVEST.com/morbid to get up to forty dollars off your first box
Prose: Take your FREE in-depth hair consultation and get 15% off your first order today at prose.com/morbid
LittleSpoon: Enter code MORBID at checkout to get 50% OFF your first Little Spoon order.
BetterHelp: This podcast is sponsored by BetterHelp and Morbid listeners get 10% off their first month at BetterHelp.com/morbid
See Privacy Policy at https://art19.com/privacy and California Privacy Notice at https://art19.com/privacy#do-not-sell-my-info.