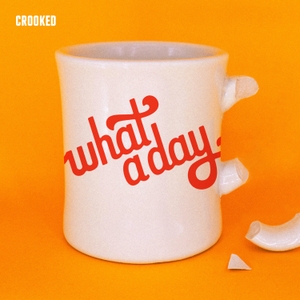 The Texas Bad Law Massacre
07.08.2021 - By What A Day
Haiti's President Jovenel Moïse was assassinated in his home by a team of mercenaries amid claims by opposition groups that he tried to illegally extend his presidential term by one year. Interim Prime Minister Claude Joseph is calling for an international investigation, and Biden promised assistance to fight for a safe and secure Haiti in a time of growing gun violence.
Texas State Republicans start a special legislative session on Thursday to discuss 11 conservative agenda items that didn't pass the last session. These include a bill banning drive-through and 24-hour voting, a bill restricting critical race theory education, a bill preventing transgender students from competing on sports teams that align with their gender identity, and more.
And in headlines: Darnella Frazier's uncle is killed in a Minneapolis police car chase, Tokyo will declare a state of COVID emergency, and the ship that blocked the Suez Canal is back in the water. 
Show Notes:
NYT: "How the Assassination of Haiti's President Follows Years of Strife and Gridlock" – https://nyti.ms/3ho8n7t
The Texas Tribune: "Gov. Greg Abbott introduces special legislative session agenda" – https://bit.ly/3xuMwRq
For a transcript of this episode, please visit crooked.com/whataday
Learn more about your ad choices. Visit podcastchoices.com/adchoices