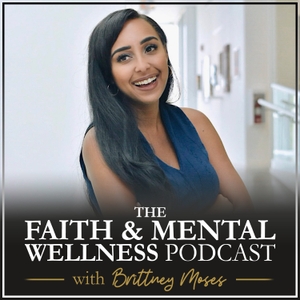 Derwin L. Gray is the founding and Lead Pastor of Transformation Church (www.TransformationChurch.tc), a multiethnic, multigenerational, mission-shaped community in Indian Land, South Carolina, just south of Charlotte, North Carolina. Gray & his wife, Vicki, have been married since 1992 and have two adult children. In 2008, Gray graduated from Southern Evangelical Seminary magna cum laude, with a Master of Divinity with a concentration in Apologetics, where he was mentored by renowned theologian and philosopher Dr. Norman Geisler. In 2018, Gray received his Doctor of Ministry in the New Testament in Context at Northern Seminary under Dr. Scot McNight. In 2015, he was awarded an honorary doctorate from Southern Evangelical Seminary.
Get started with online therapy & counseling: Better Help Counseling (10% off your first month): https://betterhelp.com/moses Faithful (Christian) Counseling (10% off your first month): https://faithfulcounseling.com/brittney For a list of specific mental help & crises resources: https://brittneyamoses.com/mental-help-resources/
Connect with Dr. Derwin Gray here! Facebook: @DerwinLGray Instagram: @derwinlgray Twitter: @DerwinLGray Website: www.derwinlgray.com
Connect with Brittney on social media for more: Instagram: @BrittneyMoses Instagram: @ChristianMentalHealth Instagram: @faithmentalwellnesspodcast Youtube: BrittneyMoses Facebook: @BrittneyAMoses Twitter: @Brittney_Moses BrittneyAMoses.com
Crisis lines by country:  https://en.wikipedia.org/wiki/List_of_suicide_crisis_lines Support this show http://supporter.acast.com/the-faith-mental-wellness-podcast-with-brittney-moses. See acast.com/privacy for privacy and opt-out information.