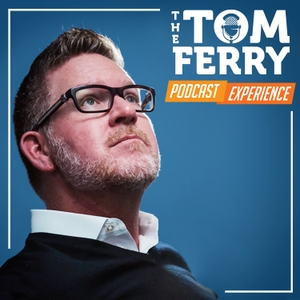 The Tom Ferry Podcast Experience
By Tom Ferry
What's The Tom Ferry Podcast Experience about?
For more than 20 years, Tom Ferry has earned a reputation as a top trainer, motivator, speaker, author and business coach for professionals in the real estate and financial services industries. Tom has conducted trainings for millions of sales people and has personally coached some of the world's top producing agents.
While many of Tom's clients earn more than $1 million per year in sales income, Tom's extraordinary track record crosses all financial levels of agents and brokers. Scores of real estate professionals point to Tom Ferry as the mastermind behind their achieving new levels of productivity, whether in the six- or seven-figure range.
For the last decade, Tom has built a powerhouse in the coaching industry. His charisma, discipline and flexibility, along with his ability to train coaches to teach powerful activity-based techniques, has made him a sell-out draw at conferences and seminars across the globe. Tom's YouTube Training Channel www.youtube.com/realestatetrainingtf has garnered over 1 million views. With this channel, his mission is to create short, impactful training sessions three times a week and make them accessible for anyone who wants the training.He's committed to current and fresh content, each and every week!
His clients' growth is not measured by increased income alone. Tom has an unwavering desire to help his clients work less, eliminate stress, and have more fun, ease, passion and joy in their businesses and lives, thereby leading their businesses by design. As far as Tom is concerned, he succeeds when his clients generate results in their businesses, relationships and personal well being that exceed what they ever thought possible.