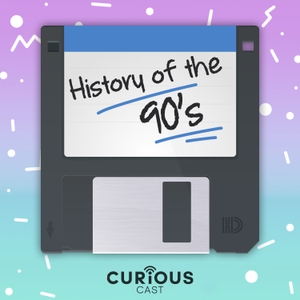 Like every year in the 90s, 1991 was a year of incredible change. From the fall of the Soviet Union, to the birth of the World Wide Web, it was a roller coaster ride of exciting new paths being forged as we were barreling toward the end of the century. And more and more we were being consumed by a new type of round the clock news coverage that permeated our lives like never before.
On this episode of History of the 90s we are looking back and counting down ten of the most memorable stories of 1991.
Contact:
Twitter: @1990shistory
Facebook: @1990shistory
Instagram: @that90spodcast
Email: [email protected]
Blog: www.historyofthe90sblog.ca
See omnystudio.com/listener for privacy information.