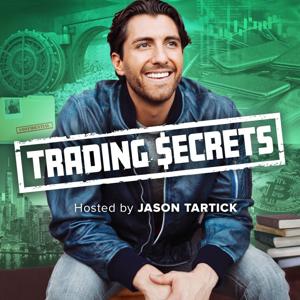 50: The Truth Behind Molly Bloom's High-Stakes Underground Poker Games for Hollywood's Elites and Wall Street's Billionaires
05.02.2022 - By Trading Secrets
Check out The Restart Roadmap: Rewire and Reset Your Career now!
 
In this week's episode, Jason is joined by Molly Bloom as they dive into the mysterious world of poker and the massive dollars associated with it. Molly reveals untold details of her fascinating story that was made into an Oscar-nominated movie called "Molly's Game" and later a best-selling book. At the height of her poker career, Molly was hosting underground poker games for the entertainment industry's elite in luxurious hotel suites at the Beverly Hills Hotel, the Peninsula, and the Four Seasons. How does the 3rd best skier in North America get cut off financially by her parents and end up becoming the point connection of the Russian mafia and Hollywood celebrities in one of the largest and most publicized Ponzi schemes of all time? Dealing with some of the biggest names in Hollywood and professional sports — including A-Rod, Leonardo DiCaprio, and Tobey Maguire — you might be wondering how generously these celebrities tipped. In the episode, Molly shares the most she has ever earned in tips from a game and other exciting details in another episode that you cannot afford to miss.
 
Host: Jason Tartick
Voice of Viewer: David Arduin
Executive Producer: Evan Sahr
 
Sponsors:
TheFarmersDog.com/secrets for 50% off and free shipping
 
Produced by Dear Media.