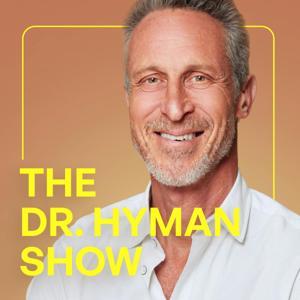 This episode is brought to you by Rupa Health, ButcherBox, and Mitopure.
Heart disease is still the number one killer in the world, yet most people don't actually understand what markers put them most at risk. It's so much more than just LDL cholesterol. Statins have become the panacea for anyone with LDL that's just a little off, yet most people (and even many doctors) aren't fully informed of the risks versus the benefits of this drug, let alone aware of other treatment options for heart disease. Today, I talk to Dr. Aseem Malhotra about the real data on statins, heart disease, metabolic syndrome, and so much more. 
Dr. Aseem Malhotra is an NHS-trained consultant cardiologist and visiting Professor of Evidence-Based Medicine at the Bahiana School of Medicine and Public Health in Salvador, Brazil. He is a founding member of Action on Sugar. In 2015, he became the youngest member to be appointed to the board of trustees of UK health charity, The King's Fund. He is a pioneer of the lifestyle medicine movement in the UK and in 2018 was ranked by software company Onalytica as the number one doctor in the world influencing obesity thinking. Dr. Malhotra's first book The Pioppi Diet, co-authored with Donal O'Neill, was an international bestseller and his next book, The 21-Day Immunity Plan, was also a Sunday Times top 10 bestseller. His new book is A Statin-Free Life.
This episode is brought to you by Rupa Health, ButcherBox, and Mitopure.
Rupa Health is a place where Functional Medicine practitioners can access more than 2,000 specialty lab tests from over 20 labs. Check out a free, live demo with a Q&A; or create an account here.
For a limited time, new subscribers to ButcherBox will receive 2lbs of 100% grass-fed, grass-finished beef free in every box for the life of your subscription here.   Mitopure is the first and only clinically tested, pure form of a natural gut metabolite called urolithin A that clears damaged mitochondria away from our cells and supports the growth of new, healthy mitochondria. Get 10% off by using code DRHYMAN10 at checkout here.
Here are more details from our interview (audio version / Apple Subscriber version): Statin drugs and our overexaggerated fear of cholesterol's role in heart disease (9:14  / 6:00)Are heart-attack and heart-disease death rates decreasing? (11:06 / 8:15)Statin benefits for people who have already had a heart attack (16:21 / 13:00) Statin effectiveness for heart-attack and stroke prevention (20:29 / 17:04) Why we're typically looking at the wrong thing when we measure cholesterol (21:45 / 21:05)Targeting insulin resistance as a root cause of heart disease (32:39 / 27:33)Positive and negative effects of statins (36:15 / 33:04)Prediabetes, diabetes, metabolic syndrome, and heart health (45:37 / 40:08)Foods to avoid and eat for heart health (51:41 / 46:33)Exercise and stress reduction for heart health (56:35 / 51:32) 
Get a copy of Dr. Malhotra's book, A Statin-Free Life: A Revolutionary Life Plan for Tackling Heart Disease—Without The Use of Statins, here. Hosted on Acast. See acast.com/privacy for more information.