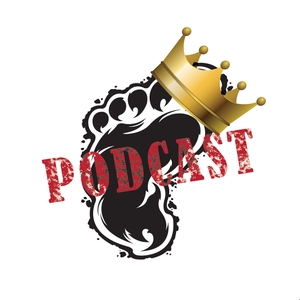 On Episode 40 of the Bigfoot, King of the Forest Podcast Sara & Jeff are back at Rougarou Studios to talk about the Tsuchinoko and the Port Chatham Hairy Man. 
We start the show with Jeff being very clear about how he feels about racists and bigots listening to the show, and then we get into a possible Sasquatch encounter in Oregon from Jeff's friend Donny. Donny is a truck driver and had pulled into a rest area just across the Oregon border when he witnessed something that still makes the hair on his arms stand up. After the encounter story we get into the news, including a tree branch Jesus miracle, aggressive honey bees in Joshua Tree, and robotic birds out of Germany. 
In the first main segment, Sara dives into the history and characteristics of the Tsuchonoko, a Japanese snake-like cryptid that is thought to be short, with a wide body, and highly venomous with fangs and venom similar to a viper.
After Sara's serpentine story, Jeff digs into the Port Chatham Hairy Man. After the residents of the town of Portlock, Alaska up and skedaddled in the 1940's, people began to tell stories of missing people, hunters turning up in pieces, and of a large, Bigfoot-like creature that terrorized the township. And what happened when a team of Bigfoot hunters ventured inland recently to uncover evidence of the Hairy Man?
This week's top 10 list is "Top 10 Reasons Bigfoot Has a mean Streak"
References for the Podcast:
Tree Branch Jesus in Brazil
Aggressive Honey Bees in Joshua Tree
Robotic Birds out of Germany
Birds Aren't Real
Alasquatch Podcast on iTunes
Desert Oracle
In Search of the Port Chatham Hairy Man
Agenda Trading Company
If you have a story you would like to share on our podcast, please call the Bigfoot, King of the Forest Hotline at 1-833-SAS-QTCH. That's 1-833-727-7824! We'd love to share your story, and if you are featured you will get cool BKOTF swag!