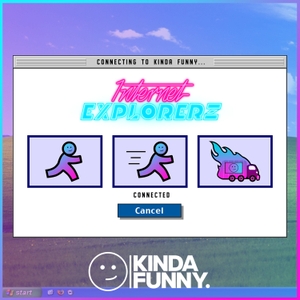 The Twitch Police Finally Came For Nick - The Kinda Funny Morning Show 12.06.18
12.06.2018 - By Internet Explorerz
Now through December 25, get 30% off any 23andMe kit at http://23andme.com/morning
Start your trial month of Hims at http://forhims.com/morningshow
Go to http://lootcrate.com/kfms and enter my code KFMS to save 30% off your subscription
Nick and Andy (mostly Nick) went off the rails today and got a call from Twitch.
-Men in Black: International is MIB 4's official title (21:55 mins)
-Snake Eyes: Red filmmaker may direct G.I. Joe Movie Spinoff (31:06 mins)
-Shazam poster (40:00 mins)
-Jake Gyllenhaal Mysterio instagram (40:10 mins)
-Fanmail tier reveal! (49:40 mins)
Thanks to https://twitter.com/Kumailh for the timestamps!