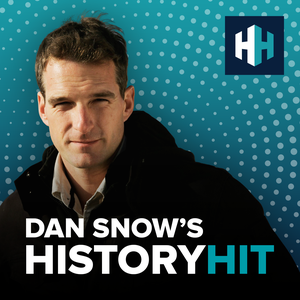 100 years ago today, the Unknown Warrior, a common soldier and an unidentified casualty of war, was buried in Westminster Abbey with all the pomp and ceremony of an empire at its zenith. King George V looked on as 100 Victoria Cross bearers formed a guard of honour and the unknown solider was laid to rest. Joining me this Armistice Day is author and historian Juliet Nicolson. Her research has explored the repercussions of living in the shadow of the Great War and together we discuss the backstory of the Unknown Warrior. 
Subscribe to History Hit and you'll get access to hundreds of history documentaries, as well as every single episode of this podcast from the beginning (400 extra episodes). We're running live podcasts on Zoom, we've got weekly quizzes where you can win prizes, and exclusive subscriber only articles. It's the ultimate history package. Just go to historyhit.tv to subscribe. Use code 'pod1' at checkout for your first month free and the following month for just £/€/$1.
 See acast.com/privacy for privacy and opt-out information.