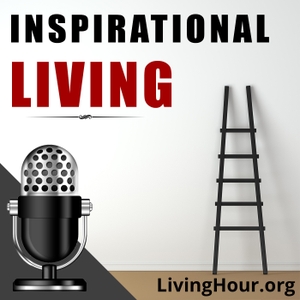 Listen to episode 563 of the Inspirational Living Podcast: The Unlimited Business of Living. Edited and adapted from The Wonders of Life by Ida Luella Rettinghouse Lyon.
*Inspirational Podcast Excerpt* : Welcome to the Inspirational Living podcast. Get add free podcasts with full transcripts, plus our spiritual series Our Sunday Talks by visiting LivingHour.org/patron ( https://livinghour.org/patron ). Thank you.
I am indebted to Christian D. Larson for the pleasure of repeating the following inspiring truth, that is: "To simply think of an accumulation of energy within yourself will, if you are in a calm state, cause your energy to become stronger and stronger, until you feel that you are full of living powers. This method will also remove every condition of weariness, as well as threatened symptoms of every description. If you do not feel well, fill your system with new energy, and you will, even in a few minutes, feel like a new being."
The reason why this works is that our nerve-centers are "centers of force," and the greatest problem which confronts us is that of using them intelligently. That wonderful power-house, the human body (together with its subtle inner forces), represent the capital with which we begin the business of living — a business in which we are all engaged — and it rests with us whether that business shall be profitable or otherwise.
Support this podcast at — https://redcircle.com/inspirational-living/donations
Advertising Inquiries: https://redcircle.com/brands
Privacy & Opt-Out: https://redcircle.com/privacy