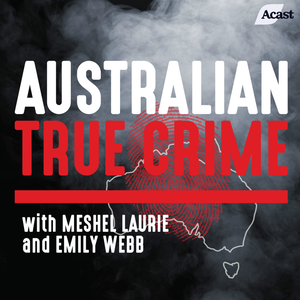 Author Brian Willams is back with another deep dive into crime - this time the baffling Tynong and Frankston North Serial Killings that are still unsolved 40 years since the discovery of three female murder victims who were ritualistically concealed in Victorian bushland.
We also spoke to Brian for Episode #59 about serial killer Martha Needles.
Show notes for Episode 191: Your hosts are Meshel Laurie and Emily Webb With thanks to Brian Williams Like us on Facebook ​ Follow us on Instagram or Twitter Support us on Patreon Visit our Bookshop Listen on Apple Podcasts Listen on Google Podcasts Listen on Spotify
If you have any information on the cases covered by this podcast, please contact Crime Stoppers on 1800 333 000.
Thank you for listening! Support this show http://supporter.acast.com/australiantruecrime. See acast.com/privacy for privacy and opt-out information.