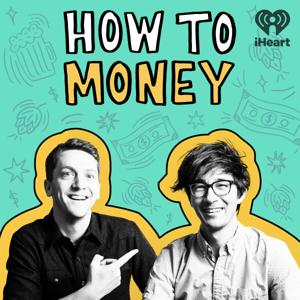 The Unspoken Rules Of Career Success with Gorick Ng #415
09.27.2021 - By How to Money
Excelling in your career depends on more than just doing a great job. Just because you're a decent software engineer, or you get the job done as a nurse- that doesn't mean that you'll quickly rise through the ranks. Nor does it mean you'll automatically see big raises or year-end bonuses! That's because there are things that managers and bosses expect of you, but they're never explained to you. This is the basis for Gorick Ng's best-selling book, "The Unspoken Rules: Secrets to Starting Your Career Off Right." Gorick is a career adviser at Harvard, focusing on coaching first-generation, low-income students. But before that, he gained plenty of professional experience from working in management consulting, investment banking, and as a researcher with the Harvard Business School. Regardless of your specific job, there are plenty of soft skills and unspoken rules that you need to discover, in order to find success in your career.
During this episode we both enjoyed a Belgian Aloha by Olentangy River Brewing- thanks Scott for donating this one to the podcast! And please help us to spread the word by letting friends and family know about How to Money! Hit the share button, subscribe if you're not already a regular listener, and give us a quick review in Apple Podcasts or wherever you get your podcasts. Help us to change the conversation around personal finance and get more people doing smart things with their money!
Best friends out! Learn more about your ad-choices at https://www.iheartpodcastnetwork.comSee omnystudio.com/listener for privacy information.