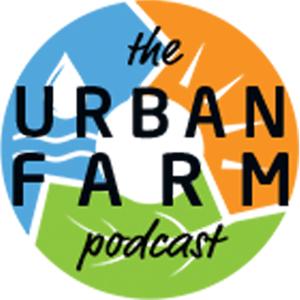 The Urban Farm Podcast with Greg Peterson
By Urban Farm Team
What's The Urban Farm Podcast with Greg Peterson about?
Welcome to The Urban Farm Podcast, your partner in the Grow Your Own Food revolution! This audio only podcast features special guests like Rosemary Morrow, Zach Loeks, and Andrew Millison as we discuss the art and value of growing food in urban areas. We'll explore topics such as gardening basics, urban beekeeping and chicken farming, permaculture, successful composting, monetizing your farm, and much more! Each episode will bring you tips and tricks on how to overcome common challenges, opportunities to learn from the experience of people just like you, and plenty of resources to ensure you're informed, equipped, and empowered to participate more mindfully in your local food system... and to have a great time doing it!
Support our Podcast and listen Ad-Free! Visit www.urbanfarm.org/patron for more information and see what else we include.