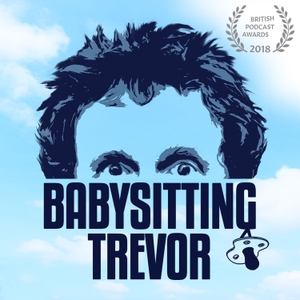 S3 EP6 - Final episode of the series. Trev gets some new clothes and is then treated to a photoshoot. For a man that hates both of those things the results were pretty good. Worth checking out on INSTAGRAM! @babysittingtrev - Other stories include - Exeter, Roquefort cheese, Julia's birthday, cosmetic surgery... and the episode ends with a SONG.
Babysitting Trevor is a Dot Dot Dot Production hosted by Carl Donnelly, Chris Martin and Trevor Crook and is produced by Joel Porter.
 See acast.com/privacy for privacy and opt-out information.