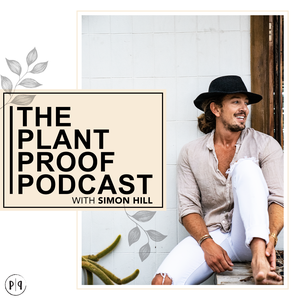 In Episode 79 I sit down with well known You Tuber, Body Builder and family man 'Jon Venus'. Whether you are familiar with Jon's content, or story, I think you are going to really enjoy this episode that we recently recorded in Los Angeles as we peel back the layers and better get to know him.
In this episode we specifically cover:
• Jon's recent decision to upload a video to You Tube announcing he longer identified with the 'vegan' label. What was the inspiration behind this and has he changed his mind?
• Politics among Vegan You Tubers
• The Vegan label & stereotypes
• Ex Vegans
• Jon's cultural background & early family life including where he grew up and the typical diet his family followed
• Transitioning to a diet that excluded animal products - Why and when?
• How his family and friends reacted to his change in diet
• Bodybuilding - nutrition, training and supplements
• His history with Durian Rider
• His experience raising a baby vegan with his partner Katherine
• and much more
Hope you enjoy the episode friends. If you have any comments or questions, Jon (@jonvenus) and myself (@plant_proof) would love to hear from you. I also recommend following Jon on You Tube - he posts regular content that is very useful for those fine tuning their plant based lifestyle.
Bali October Retreat:
In case you are looking for a week away - I have decided to host a second plant based retreat, limited to 40-50 guests, this year with Journey Retreats October 4-10 in Bali. For more information, or to reserve your spot, visit the Plant Proof X Journey Retreats booking page. The retreats are an incredible week - a mix of exercise, connecting with like minded people, guest speakers, cooking demonstrations, delicious plant based meals and snacks, massages and plenty of down time to relax by the pool or explore the local area.
Simon Hill
Creator of Plantproof.com - your FREE resource for plant based nutrition information
If you want to receive FREE nutritional information to your inbox subscribe to the Plant Proof Newsletter
Book coming out 2020 with Penguin (all proceeds being donated to charity)