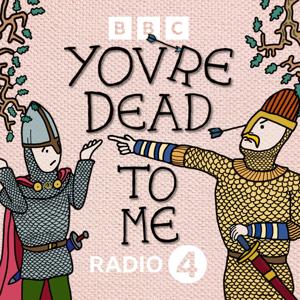 Why do we celebrate Christmas with cards, crackers and a tree? Join us as we travel back and explore the weird and wonderful history of the Victorian Christmas.
Just who the Dickens had the idea to bring trees indoors? Can a soft-drinks firm really take credit for Father Christmas's red suit? And why did the Victorians send each other such bizarre Christmas cards?
Greg Jenner is joined in the studio by historian Dr Fern Riddell and comedian Russell Kane.
Produced by Cornelius Mendez
Scripted and researched by Greg Jenner
A Muddy Knees Media production for BBC Radio 4.