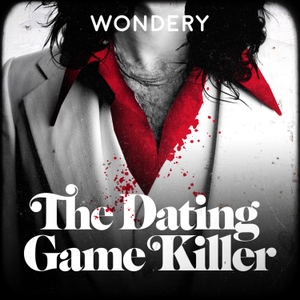 Hoping for a not guilty decision, Rodney Alcala's defense attorney plans to discredit the state's main witness and keep Alcala's prior criminal record out of court. But the mother of one of his victims has a plan of her own.
Listen ad free with Wondery+. Join Wondery+ for exclusives, binges, early access, and ad free listening. Available in the Wondery App. https://wondery.app.link/datinggamekiller
Support us by supporting our sponsors!
Best Fiends - Download Best Fiends FREE on the Apple App Store or Google Play.
Bodewell - Go to Bodewellskin.com/DatingGame and use promo code DATINGGAME for 30% off your first order.
Simplisafe - Go to Simplisafe.com/DatingGame for free shipping and a 60 day risk-free trial.
Upstart - Head to Upstart.com/DatingGame to find out how low your rate can be!
Urban Stems - Get 15% off your order when you use code DATINGGAME at urbanstems.com
See Privacy Policy at https://art19.com/privacy and California Privacy Notice at https://art19.com/privacy#do-not-sell-my-info.