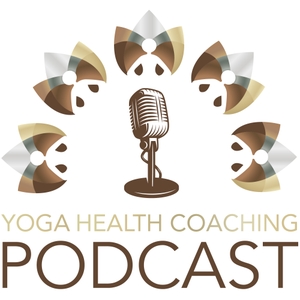 The Yoga Health Coaching Podcast with Cate Stillman
By Cate Stillman, Yoga Health Coaches
What's The Yoga Health Coaching Podcast with Cate Stillman about?
The Yoga Health Coaching Podcast helps people find a coach, become a Yoga Health Coach, and become a better Yoga Health Coach. Our YHC Podcast team speaks for all levels of thrive seekers, Yoga Health Coaches, and professionals in the health and wellness industry.
This show is supporting wellness professionals in evolution of their entrepreneur career. Through sharing of a personal professional experience of our Yoga Health Coaches, in this show our tribe will be empowered on their dream career journey. Our audience is a wide range of people wanting a health breakthrough to local community wellness leaders, including other health coaches, the Yoga Health Coaches, the Yogahealer Podcast fans, and other wellness professionals.
Yoga Health Coaches beside Yoga Health Coaching Blog will be trained with Podcast tools for communication with their audience. They are hosting show, choosing topics and spreading good vibes.
The YHC Podcast lends a platform to Yoga Health Coaches who have something to say or who want to take a conversation public. We are developing this platform as a collective, based on the habits of Body Thrive, and the values of the Yogahealer.