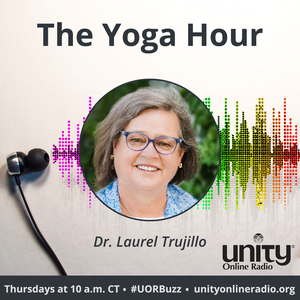 The Yoga Hour
By Unity Online Radio
What's The Yoga Hour about?
The Yoga Hour: Living the Eternal Way offers inspiration, insights and time-tested practices from the ancient system of Kriya Yoga–a philosophy and practice for spiritually conscious, fulfilled living in today's world.
From the ocean of wisdom of the Vedic rishis, or sages, flows a stream of inspiration to powerfully transform the way we live every moment of every day. This hour of keen insight into spiritual principles touches upon the most practical aspects of our lives such as work, relationships, health and diet. Yet even while emphasizing the practical, it speaks to our deepest yearnings to fully awaken to Self- and God-realization in this lifetime. Every seeker who yearns to know the Truth and to live in harmony with it will find The Yoga Hour to be a trusted place to listen, to reflect, to stretch the mind, and to open the heart.
This program is sponsored by the Center for Spiritual Enlightenment.
The ideas and opinions expressed on this program do not necessarily reflect the teachings of Unity. Unity respects a wide range of spiritual thoughts and beliefs, as reflected in the diverse range of subjects presented on Unity Online Radio.