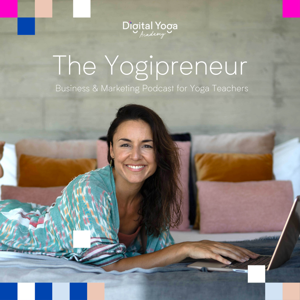 The Yogipreneur: Business and Marketing for Yoga Teachers
By The Yogipreneur: Business and Marketing for Yoga Teachers
What's The Yogipreneur: Business and Marketing for Yoga Teachers about?
Welcome to the Yogipreneur Podcast, brought to you by Digital Yoga Academy - the leader in business and marketing education for yoga teachers worldwide.
The Yogipreneur is for entrepreneurial yoga teachers who want to stop the hustle and overwhelm and instead create more income, freedom and success.
In each episode, you'll learn business and marketing strategies to grow your community in a way that makes it easy for you to take action today.
Hosted by Kelly McHugh, the founder of Digital Yoga Academy, yoga business coach, marketing expert, entrepreneur and yoga teacher.
Discover why thousands of yoga teachers worldwide work with Kelly to successfully fill their offerings, get over their fears of being visible online, implement simple marketing strategies that get results, and turn their side hustles into profitable and sustainable yoga businesses.
Now is the time to make a much bigger impact in the world.
Are you ready?