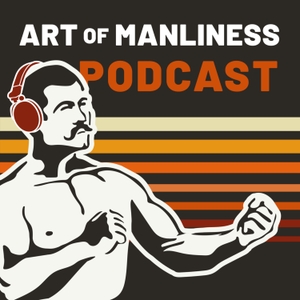 Romanticism, not in terms of courtship and bouquets of roses, but as a philosophical approach to life which blossomed in the 19th century, embodies many tenets, including a nostalgia for the past, a heroic view of the world, a firm sense of right and wrong, and the idea that an individual can shape his own destiny, as well as have an outsized impact on the world.
It is through this lens of Romanticism, my guest says, that we can best understand one of the most memorable, influential, and legendary figures in American history: Theodore Roosevelt. His name is H. W. Brands, and he's a professor of history and the author of numerous books and biographies, including T.R.: The Last Romantic. Today on the show, Bill explains how Teddy Roosevelt was one of the last bearers of the Romantic spirit, where his Romanticism came from, how that spirit motivated him to push and challenge himself from boyhood 'til death, led him both to egoistic excesses and worthy, epic deeds, and influenced everything from his familial relationships to his time as president to his second and third acts in life. 
Get the show notes at aom.is/rooseveltromantic.
See omnystudio.com/listener for privacy information.