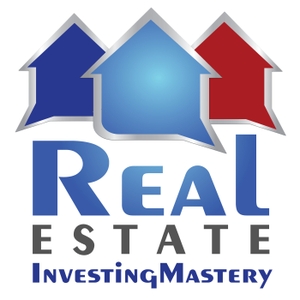 Hey, glad you're listening. I'm in my car driving around on this beautiful day. I just took my dog to a training session. The family gets trained after the dog completes the course, which should be fun.

Some of you may be discouraged because you think you're getting started in real estate investment too late. You think too many people are already doing it; there's too much competition.

But that's not true. Just because people talk about real estate investing doesn't mean they're productive. They could just be blowing smoke.

Or maybe you're worried because the real estate market is expected to change. A dip is expected, but it doesn't matter one bit… not at all.

When the market goes down, it brings more money into the market because people who've been holding their money waiting for prices to move downward jump back in. It makes sense, doesn't it?

The primary thing is to find these new buyers and find out what kind of properties they're interested in. I talked to a fellow over the weekend who recently got into real estate and is making real headway.

This fellow is working with an investor he knows who had more leads and buyers than he could handle. He's now cold calling these leads for sellers and talking to buyers about their preferences.

He's made 5 deals in 2 months. This is a guy who a year ago was telling me he thought the field was crowded and that he didn't have contacts because he'd just relocated, etc. etc.

People can always find reasons not to start something but look at him now. You should try the same. Go to REIAs and Meetups to meet investors. Ask them if they have any old or dead leads you can contact.

You might be surprised, but it's not unheard of for an investor to take you up on such an offer. You can start working on these leads right away. Make the calls yourself… no complicated systems needed. Just get started.
What's inside:

—Find out what areas are selling best and what types of homes are being bought by investors.

—When real estate prices go down, buyers who've been inactive start looking for deals again.

—Get out of your own way and think positive thoughts of deals you will soon be making.

—REI Secrets–Daily Nuggets of Real Estate Investing Wisdom, which is Joe's new book, is coming soon.