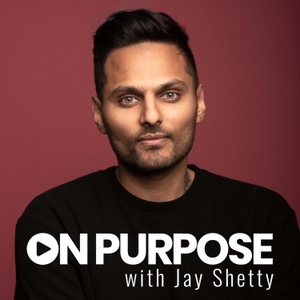 Who doesn't worry about the future? At some point in our lives, we all fear the unknown, and anxiety fills our thoughts.  
Although these feelings are very common, the best way to deal with them is to understand where they are coming from and knowing and how they coincide with what stage you are in your life.
In this episode of On Purpose, Jay Shetty shares five strategies to help you better manage these fears, along with practical exercises you can use today to build better self-confidence.
Learn more about fear & the path to moving forward in chapter 3 of my bestselling book, Think Like a Monk, available here
Key Takeaways:
01:49 Worrying about the uncertain future
02:25 10 categories of fears that we have
05:05 Strategy #1: It's normal for us to worry about the future 
09:07 Strategy #2: Instead of focusing on the details, focus on our target
11:13 Strategy #3: The big payoff of worry is it gives us the illusion of control
14:13 Strategy #4: Create a flexible framework to deal with future fears 
20:45 Strategy #5: Grit is staying determinedly on the path, but be able to distinguish between distraction and an unexpected opportunity
Like this show? Please leave us a review here - even one sentence helps! Post a screenshot of you listening on Instagram & tag us so we can thank you personally!
Achieve success in every area of your life with Jay Shetty's Genius Community. Join over 10,000 members taking their holistic well-being to the next level today, at https://shetty.cc/OnPurposeGenius