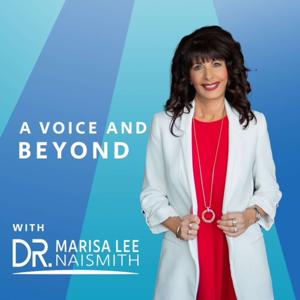 Today's guest is Dr Dann Mitton.
Dann is a classical bass singer, voice teacher and voice researcher and for many of us, we know Dann as founder and one of the moderators for the Facebook group, The New Forum for Professional Voice Teachers, where he inspires conversations, arouses our curiosity and creates a safe space for voice professionals to express themselves, share their thoughts and their knowledge.
In this episode, we really get to know and learn more about Dann, his professional and academic background, as well as his achievements and how these have informed his teaching approaches. Dann is also a keen consumer of voice pedagogy literature and is passionate about connecting low male voice singers with the information they need to excel. He shares his thoughts on historical traditions in voice education, and how these traditions alongside the current voice science inform the way we think about how the voice works today.
Dann discusses the reason for actively continuing his education and expanding his knowledge across all styles, the role of the singing teacher, his teaching philosophy, how students learn more effectively, his legacy and there is so much more. You are going to love getting to know Dann Mitton.
In this episode 01:08 - Introduction 05:26 - The New Forum for Professional Singers 07:25 - Who is Dr Dann Mitton? 24:41 - Dann's performance career 46:34 - Teaching online v's in the studio 1:00:25 - Dann and his love for books 1:17:29 - True or False rapid-fire questions
For more go to https://drmarisaleenaismith.com/32
Like this episode? Please leave a review here - even one sentence helps!
Follow me on Instagram.