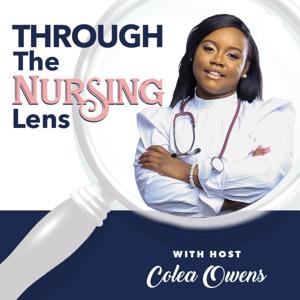 Black Girl Blue Scrubs
By Colea Owens
What's Black Girl Blue Scrubs about?
Black Girl Blue Scrubs Podcast hosted by Colea Owens presents a podcast about navigating nursing though the lens of minority nurses climbing nursing ladders, building side hustles and impacting the community. This podcast is an entertaining, educational and witty perspective on how to maximize your career and navigate your nursing journey with grace, grit, confidence and faith.
Enjoy quick, thought provoking commentary to inspire you throughout the day!