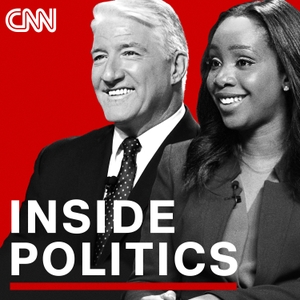 Thursday, October 17, 2019: Ambassador Testifies Trump Directed Him to Work With Giuliani on Ukraine
10.17.2019 - By Inside Politics
Critical testimony today as House Democrats build their abuse of power impeachment case. A Trump campaign donor turned ambassador tells Congress the President personally directed him to work with Rudy Giuliani - and that Giuliani tied Ukraine's hope for a White House meeting to its willingness to investigate the Bidens.
Plus, VP Pence lobbies Turkey to halt its military operation in Syria -- as the President bristles at both Republicans and Democrats who say he is making America weaker and handing a gift to Russia, Iran and ISIS.
And Congress loses a unique, booming voice: Elijah Cummings was a son of sharecroppers who rose to be chairman of the powerful House Oversight Committee. The Baltimore icon died this morning at the age of 68.
Today's Panel: CNN's Dana Bash, Michael Bender with The Wall Street Journal, CNN's Kylie Atwood, Asma Khalid with NPR and Julie Hirschfeld Davis with The New York Times