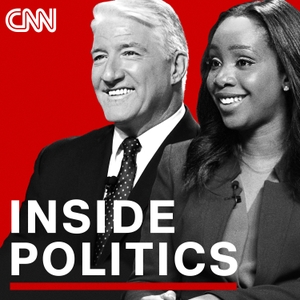 Thursday, October 3, 2019: Trump says Ukraine and China Should Investigate Bidens
10.03.2019 - By Inside Politics
President Trump asks for foreign election help - at the same time a key impeachment witness is being questioned on Capitol Hill about that very thing.
The President's anger against Democrats pushing for impeachment is raw and very public.
In contrast, the Vice President's team is working frantically - but behind the scenes - to try to shield him from any Ukraine backlash.
And Bernie Sanders says he'll be on the debate stage in two weeks, despite undergoing a hear procedure this week.
Today's panel: Julie Hirschfeld Davis with The New York Times, Michael Shear with The New York Times, Laura Barrón-López with POLITICO and Julie Pace with Associated Press
Also on today's show: CNN's Kaitlan Collins and Manu Raju