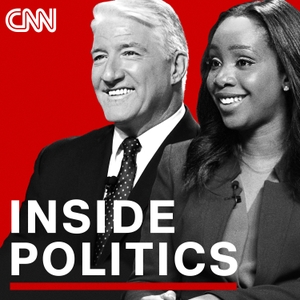 Thursday, September 19, 2019: A Top Secret Spy Drama Grips Washington
09.19.2019 - By Inside Politics
Did President Trump make a reckless promise to a foreign leader? A whistleblower thinks so, and the intelligence community inspector general who deemed the complaint urgent gives select members of Congress a classified briefing, but offers little information.
Plus, two big shakeups by struggling 2020 Democratic contenders -- Kamala Harris goes all in on Iowa and Bernie Sanders juggles staff in two early states.
And it's still unclear whether Congress can compromise over new gun violence laws. But Beto O'Rourke's call for a mandatory buyback of assault weapons is already an attack line for conservative Republicans on the ballot in 2020.
On Today's Panel: Catherine Lucey with The Wall Street Journal, Toluse Olorunnipa with The Washington Post, Melanie Zanona with POLITICO, Lisa Lerer with The New York Times, CNN's Kylie Atwood