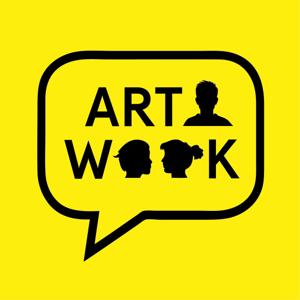 Episode 68 - Tik Toker and Ceramic Star Shelby Sherritt
07.06.2021 - By Art Wank
The wonderful ceramicist and art business owner, Shelby Sherritt, is an absolute hit on Instagram and Tik Tok, even our teenage kids had heard of her! Shelbys viral videos of her 'mystery mould' reveals, where she slip casts moulds she has found on gumtree. She got 3 million views on Tik Tokon her first video! She is such a lovely, humble woman who, through adversity, used her passion and skill in ceramics into a dream job. She has created a great business and she gives lots of tips on growing your own. she is well known overseas selling 50% of her wares in the USA. Basically - get on Tik Tok!
'Shelby Sherritt Art is an Australian ceramicist who takes inspiration from the bushland surrounds which she calls home.  Located in regional Victoria, Shelby's ceramics are inspired by flowering gum trees, golden wattle and frolicking wildlife.  Shelby creates unique, functional and whimsical pieces for the home and to wear. Shelby uses a variety of traditional hand building and wheel throwing techniques to create the one of a kind pieces of work.'
Thanks for talking to us Shelby. 
Enjoy